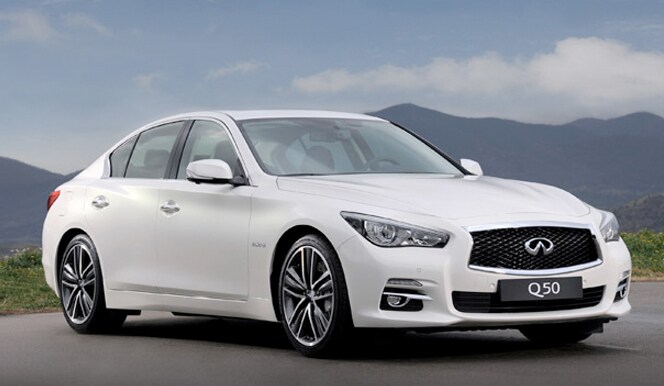 OUR PRIDE IS REPRESENTING THE INFINITI BRAND

We earn customer loyalty by providing and supporting the full line of Infiniti products. Our well-trained staff exhibit our core values of quality, customer satisfaction and integrity in the products and services we provide.

Welcome to 401 Dixie Infiniti where you will find the entire Infiniti line-up, plus Infiniti Certified pre-owned vehicles and company demos.  Our salesteam of Infiniti enthusiasts are ready to share their knowledge and experience with you. Their commitment to perfection is exceeded only by our commitment to offer you the highest levels of guest satisfaction.

We invite you to stop by, meet the team, have a coffee, see our vehicles, take a test drive and experience first-hand the 401 Dixie Infiniti difference for yourself. But for now, since you are already here, sit back and enjoy our website.         
     
After you have looked at our website, why not stop by our dealership in person and experience what truly first class service it all about. And of course, please feel free to call us any time with any questions you might have. Or click here to e-mail your questions. The 401 Dixie Infiniti Team look forward to meeting you in person. And remember, we are committed to your complete satisfaction.
 
About Dilawri Group
Dilawri Group of Companies is Canada's largest automotive group with 67 franchised dealerships representing 30 automotive brands throughout Quebec, Ontario, Saskatchewan, Alberta, and British Columbia. Privately owned and operated by the Dilawri family since 1985, the company continues to expand its footprint in Canada, building on its history of excellence in the automotive industry. With more than 3,500 employees, Dilawri Group of Companies is proud to offer exceptional products and customer service in every dealership.

Dilawri Group of Companies is not only a leader in the automotive industry, it is also a leader in the communities it serves, having established the Dilawri Foundation in 2002. The Dilawri Foundation has contributed millions of dollars throughout Canada supporting a variety of charitable causes.