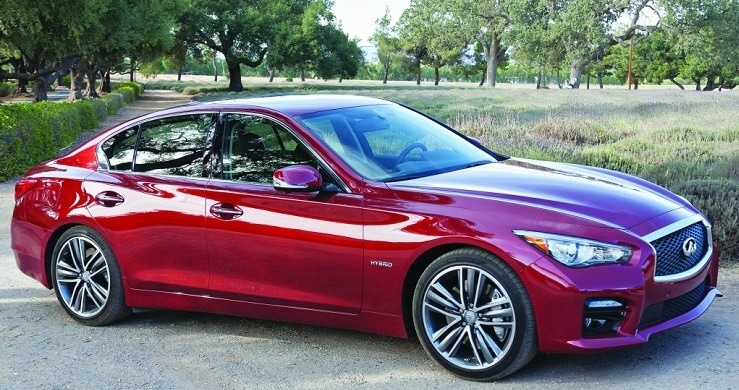 The all new Infiniti Q50 Hybrid has officially won the award for best new luxury car over $50,000 by the Automotive Journalists Association of Canada, also known as AJAC.
Canadian automotive journalists came from all over the Country to particiate in the annual AJAC test fest held in Niagara Falls from October 21 - 25.  All new vehicles to the Canadian marketplace are put through multiple grueling tests where the jounalists vote on over 21 different variables including handling, styling, dynamics, efficiency, technology and braking which are voted on a 1-10 scale.
At the end of the event the votes are tallied and the winners are presented with the prestigious award.  The winning vehicles will also be on display with their awards at the 2014 Canadian International Autoshow held at the Metro Convention Center in Toronto from February 14 - 23.
Please make sure to look through our vast new car inventory to see our current 2014 Infiniti models incuding the award winning 2014 Infiniti Q50.
If you would like more information regarding our new or used vehicles please fill out the form below.
Dixie Infiniti, serving Mississauga, Toronto, Oakville, Brampton, Etobicoke and the GTA.
Date Posted: December 4, 2013