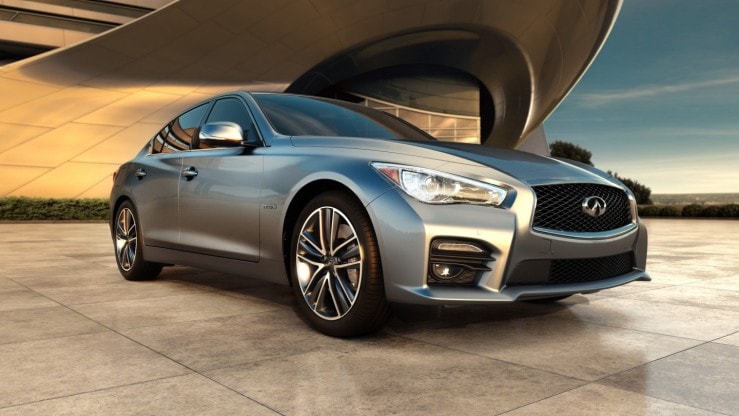 Technology has come a long way as evident in the new Infiniti Q50. There is no question that roadside accidents occur in a flash; a mere moment in time, weighted by the various measures that could have been taken to prevent it, like distraction or the buckling of a seat belt.
Academy Award-winning filmmaker Michel Gondry has teamed up with Infiniti to demonstrate the Q50's brand new Back-Up Collision Intervention and Safety Shield system. Deemed "Frozen Moment", the commercial shows exactly how the vehicle's technology processes the situation in ways beyond human capacity.
A triumph unique to Infiniti and a world's first in engineering, the two work together to prevent accidents through detection of crossing vehicles and objects behind and in front the Q50, altering the driver through visual and audible signs and automatic braking. A nuanced, step-by-step signaling system based on proximity and consequent probability of collision-ranging from "risk has not yet appeared" to "collision  "-allows the driver full control and awareness of the situation. Infiniti has taken that extra step in permitting your vehicle to think those factors through-because some mistakes can be entirely avoided.
Please come and see our inventory of 2014 Infiniti Q50's at 401 Dixie Infiniti in Mississauga today!  Serving the Greater Toronto Area.
Date Posted: August 28, 2013