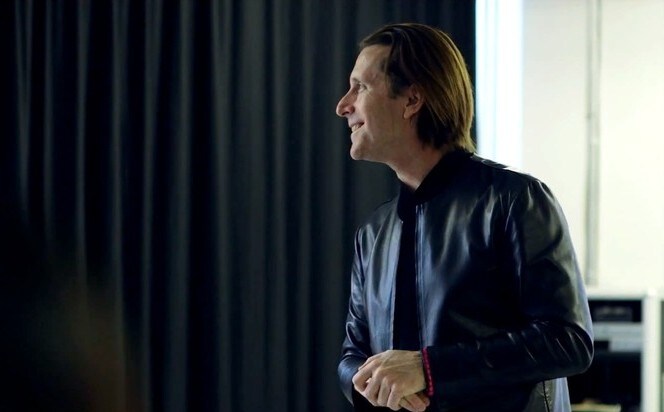 MISSISSAUGA
, ON. - While in Toronto for the Canadian International Auto Show's (CIAS) national debuts of Infiniti's Q80 Inspiration and Q60 Concept, Infiniti's Executive Design Director, Alfonso Albaisa, took time to share his personal story and insights with Canadian design students from the Ontario College of Art and Design (OCAD).
For the first-year Industrial Design students, this visit was an exciting chance to meet a successful designer and learn about the background and journey that Albaisa has taken within his career. During his speech and question period, Albaisa spoke about the world of design and creativity, how it applies to automotive design and the creative approach and design process at Infiniti. He then spoke to the importance of drawing, sketching and pursuing other areas of creativity before doing a sketch demonstration with the students.
"When you are a child, you're naïve enough to believe you can make anything - that's the beauty. And just as you grow older, reality sinks in that you can't make anything - but that's not true actually," said Alfonso Albaisa, Executive Design Director, Infiniti Motor Company. "We dream of driving, so there is this romantic vision of how a human desires to go beyond our own means. I think the car embodies this. To be able to give shape and a sense of this dream - I love it."
Later that day, Albaisa showed Canadian media how the Q80 Inspiration and Q60 Concept deliver on Infiniti's design direction of being progressive, audacious and ingenious, with a focus on human interaction. The two vehicles shared the stage for the first time ever and were on display for the duration of the 2015 CIAS.
"Infiniti is Artistry. We live in our own place. We didn't intentionally go against anything. We are just naturally unique - and our uniqueness is how we were born," added Albaisa. "We are a mix of many talented people, many cultures, and we make objects of desire - objects of art."
More information and photos of the Infiniti Q80 Inspiration, Q60 Concept and the entire Infiniti line-up can be found at
infinitinews.com
.
Date Posted: March 10, 2015