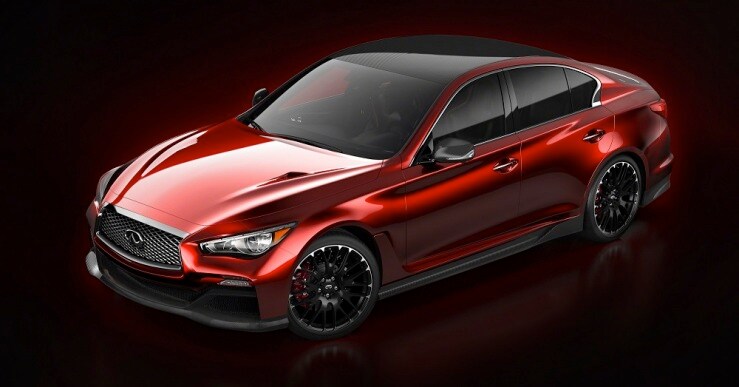 Hong Kong - Infiniti has revealed the first image of the Q50 Eau Rouge concept which will have its world premiere at the 2014 North American International Auto Show in Detroit on January 13.
The Q50 Eau Rouge, a high-performance design concept based on our Infiniti's Q50 premium sports sedan, draws inspiration for aerodynamic design from the technical collaboration between Infiniti and four-time Formula One World Champions Infiniti Red Bull Racing.
The Infiniti design team, led by Executive Design Director Alfonso Albaisa, was influenced by the aerodynamic styling approach taken by their colleagues at Infiniti Red Bull Racing.
 Right now, online fans can drive the reveal of Infiniti's latest concept car. By sharing their views and comments through social media channels like Twitter (hashtag #F1Q50), Facebook and Weibo, fans will build the image of the concept in a virtual garage. Each "share" will help build individual Q50 components, and as more fans share, the quicker the car will be "built." --InfinitiNews.com
Check out
Unveilinfiniti.com
for progress.
Please be sure to check our new Infiniti inventory to see our wide selection of 2014 Infinti's
 Date Posted: January 7, 2014