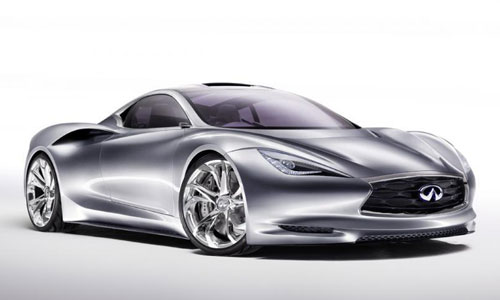 Infiniti set to launch new electric car next year.
Infiniti's design head, Alfonsa Albaisa confirms the introduction of a standalone Infiniti electric model in 2019. The concept will be shown at next year's Detroit motor show.
Albaisa also confirmed that the electric model would not be a derivative of an existing model but instead a brand new one.
The news first surfaced at the Quail, part of Monterey car week, where Infiniti showed its Prototype 9. Albaisa mentioned at that the time that we would see "parts of the car in a different context" at the Detroit motor show.
The electric concept is also said to be on a new platform, rather than sharing the platform with it's parent company's electric car, Nissan LEAF.
Earlier in the year, Infiniti's chief executive, Roland Krurger, told Autocar that a new electric model was already in prototype form. "We want it to have a unique Infiniti driving experience," he said. "There are lots of engineering competencies we can tap into and utilize," Roland added referring to Nissan's expertise in electric vehicles.
Infiniti's previous electric concept, Emerg-E, was revealed at the 2012 Detroit Auto Show